Logo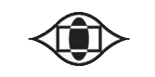 The eye represents the views of the visual arts artists.
The square represents visual arts.
The long oval suggest the essence of arts.
This logo was invented by Y. Bhg. Datuk Syed Ahmad Jamal.
Vision
To become the ultimate centre for the development and collection of the national visual arts and the trustee for the national art heritage.
Mission
To collect, restore, preserve, exhibit, promote and nurture awareness, understanding and appreciation of art for all community.
Objective
To have a collection of artworks as the National Visual Art Permanent Collection that portrays the creativity and cultural arts aspirations in local and international aspects.
To restore, preserve, document and research the National Visual Art Permanent Collection and the historical of national arts.
To promote and improve the quality of national visual arts by organizing exhibitions, seminars, workshops, competitions and arts activities in local and international aspects.
To create awareness, understanding, appreciation and respect towards arts.
Initial Policy
To have a permanent collection of artworks for the country.
To present the artworks of local and international artist.
To encourage the arts development among society.
Exhibition Policy
The Exhibition Committee, National Art Gallery's Board of Trustee will conduct several meetings in a year to select proposals/applications for exhibition. The committee welcomes proposals/applications through all the year even though the closing date for the proposals/applications is on 1st September of the current year. Due to the fact that the number of proposal is always more than the quota given, responds may not be given immediately.
The National Art Gallery has the right to accept or decline the proposals/applications based on the selection and description criteria. Applicants may also ask to give further information regarding the proposals. All approved proposals/applications will have to abide the individual agreement according to the co-operational terms that have been agreed between the applicant and the National Art Gallery.